Harvey Norman - Mount Gambier
Establishment, home goods store and furniture store at Jubilee Highway East, Mount Gambier, SA 5290, Australia. Here you will find detailed information about Harvey Norman - Mount Gambier: address, phone, fax, opening hours, customer reviews, photos, directions and more.
Rating
3.33 /5
Based on 3 reviews
Photos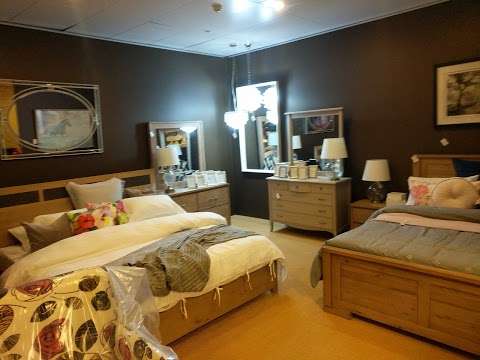 Reviews of Harvey Norman - Mount Gambier
Melissa Cartlidge Added May 26, 2023

★ ☆ ☆ ☆ ☆

I rang multiple times for assistance with my bill and data usage as the data on my partners plan has not merged together and the bill over charged us by a month it took 2 weeks to get an answer for my phone bill which included having to escalate the issue the data usage I am still waiting for a reply and I have asked multiple times spoken to multiple staff and still no answer it has being over a month overall I will not be buying electronics from this store again poor service and customer experience!!! I have spent over 1000 in one week purchased 2 new phones and a new computer needless to say I will be buying electronics elsewhere with better customer service

Tayla O'Brien Added May 25, 2023

★ ☆ ☆ ☆ ☆

Been in the store several times in the past week looking at a kitchen table. Unable to get any service. 2 of the male workers were actually kicking a ball to each other rather then serving. None of them approached or asked any of the customers in the store if they needed help once while i was there. The lady was the only one actually working. It was terrible and several people left while i was there. The electronics department is always so helpful.
I can't buy this furniture online otherwise I would due to the service. I think i will drive to Warrnambool and purchase from their instead.

Ameeta Gangaram Added May 25, 2023

★ ☆ ☆ ☆ ☆

We have had the worst experience. We ordered a dryer in March and I have been in 4 and called to try to find out when it would come in. Every time they tell me that the person who placed the order isn't there and they can't help so this guy needs to call me. I have never had him return my messages and calls. It's now May and I'm still waiting. Poor customer service in a regional town where options are limited. If you cannot get stock let your customer know. If there's a delay let your customer know. It's called customer service for a reason.

Jake Parker Added May 18, 2023

★ ★ ★ ★ ★

Harvey Norman staff here are always super helpful! Here you can find all indoor and outdoor furniture you may need, couches, outdoor seats, TVs, etc. They also have loads of kitchen and household appliances, along with devices including laptops, smart home assistants and device accessories. Tou can even print off photos here! For all needs of furniture, appliances and technology, here is where to go!

Peter zemlany Added January 10, 2018

★ ★ ★ ★ ☆

Great! and friendly staff,can get a good deal if you work on it

Christine Byers Added December 21, 2017

★ ★ ★ ★ ★

Great store and service nice helpful staff

Carolyn Dean Added July 05, 2017

★ ☆ ☆ ☆ ☆

Saying we were VERY disappointed is an understatement....
Went to learn about, and predominantly purchase, a new camera....
The poor fellow who was helping us, wasn't a "camera man" (he told us he wasn't trained for that department), did everything he could..... The tall blonde woman who IS trained for that Department (I'm guessing the Manager of that Department), would win the "How Can I Be The Rudest Of Them All" competition hands down! Spent her time talking to someone she obviously knew, wasn't interested in helping the fellow help us at all.... Clearly has NO concept of "teamwork"....
When she finally DID come over to us, she was SO rude, belittling and just plain horrid, we couldn't wait to get out of there!
Harvey Norman, yet another family you've lost!
Questions & Answers
1. What is the phone number for Harvey Norman - Mount Gambier
The phone number for Harvey Norman - Mount Gambier is +61 8 8724 6800.
2. Where is Harvey Norman - Mount Gambier located?
Harvey Norman - Mount Gambier is located at Jubilee Highway East Mount Gambier, SA 5290.
3. Is there a primary contact for Harvey Norman - Mount Gambier
You can contact Harvey Norman - Mount Gambier by phone using number +61 8 8724 6800.
4. What is the web address (URL) for Harvey Norman - Mount Gambier
The website for Harvey Norman - Mount Gambier is harveynorman.com.au.
About harveynorman.com.au
Harvey Norman | Shop Online for Computers, Electrical, Furniture, Bedding, Bathrooms & Flooring | Harvey Norman Australia
Harvey Norman, Australia's leading retailer has a huge range of products now available to buy online. Choose from computers, laptops, TVs, iPods, cameras, bedroom and lounge furniture, bed linen, mattresses, baths, spas, tiles, rugs, flooring, outdoor furniture and more from our online store to take care of all your online shopping needs.
Harvey Norman Australia | E-commerce
Share this page
Additional actions
Today's weather in Mount Gambier SA
13:00
16 ℃ 1009 hPa 94 % 6 m/s 16:00
16 ℃ 1007 hPa 90 % 7 m/s 19:00
15 ℃ 1007 hPa 87 % 4 m/s 22:00
13 ℃ 1008 hPa 90 % 4 m/s
Tomorrow's weather in Mount Gambier SA
01:00
11 ℃ 1008 hPa 96 % 3 m/s 04:00
10 ℃ 1007 hPa 93 % 4 m/s 07:00
10 ℃ 1007 hPa 96 % 5 m/s 10:00
12 ℃ 1007 hPa 89 % 5 m/s 13:00
13 ℃ 1006 hPa 81 % 7 m/s 16:00
13 ℃ 1006 hPa 80 % 6 m/s 19:00
12 ℃ 1005 hPa 89 % 6 m/s 22:00
10 ℃ 1007 hPa 83 % 6 m/s